Today there is much consternation in the Winter household. An outside force has entered our lives and shattered our idyllic bliss into little pieces of snuffly frustration.
It all started when the lovely people at Writing Maps wanted to show my husband, Mark, their stuff. Because they have pretty illustrations, and Mark does pretty illustrations, it was assumed that there may be some interest there. The assumption was correct. Mark definitely wanted a gift pack, so he had one sent out via an address I often frequent, as we are currently experiencing a slight distrust of our postal service.
Now, I'm not sure if you're aware of the "what's mine is yours and what's yours is mine" maxim of matrimony, but I'm very aware of it. It's why you should always endeavour to marry a person who attracts cool stuff. When I opened the package and found a selection of maps, stickers and the essence of delight just wafting around inside the envelope, I fell in love. I took claim. I even sent my beloved a text message to initiate him with my new found ownership of his gifts.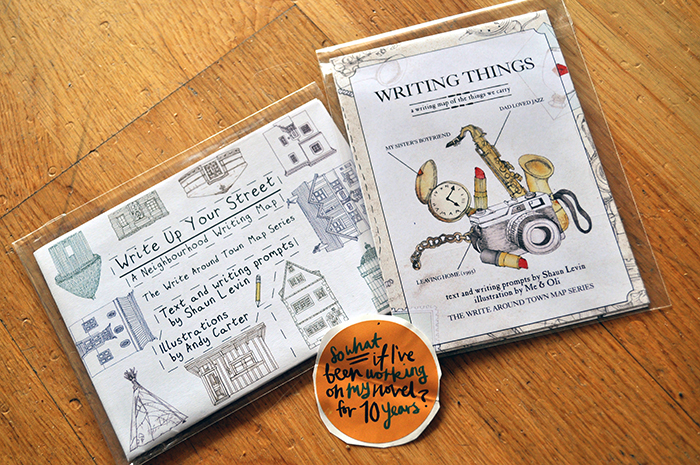 Apparently, he didn't get the message. My favourite map was the City Inspiration Map. It was beautifully illustrated and had all these brilliant ideas about exploring a city and writing about what you find. It has been taken from me, so I have not been able to photograph it, along with some of the stickers.
Mark is currently working with children who need help with literacy. So he took the map to school for them to use. What is wrong with this man! Has he even read this blog?! I desperately need help with literacy. I should be the one to benefit from this work of useful beauty. I am indignant with rage. Well, not really, but I am rather disappointed. I had big plans to follow the map and go gallivanting around London writing all manner of exciting pieces. I was going to be creatively juiced and culturally sophisticated. I was even going to drag my husband around with me as he is in need of a good cultural prodding, occasionally.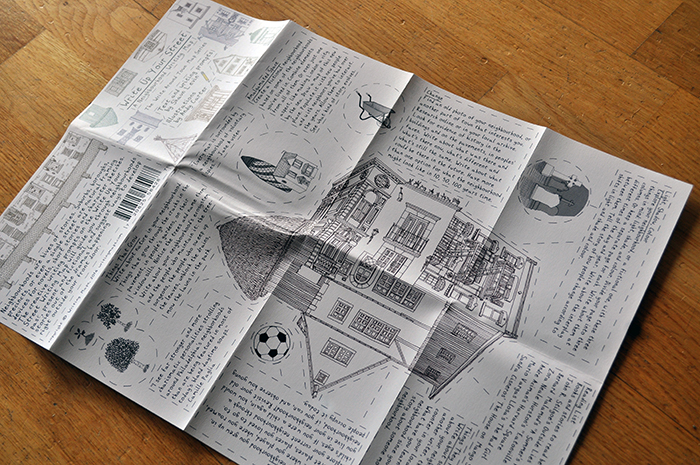 I'm not sure if I have explained these writing maps to you well enough. Basically, they are small maps that fold out into A3 size sheets with marvellous illustrations and many an exciting brief for writers. They're helping to kick writer's block in the gonads, and aid you in creating great stories of literary genius out of the mess that is currently cluttering up your mind. Each little paragraph you see here is a little project for you to write about, to think about, and to base a story on.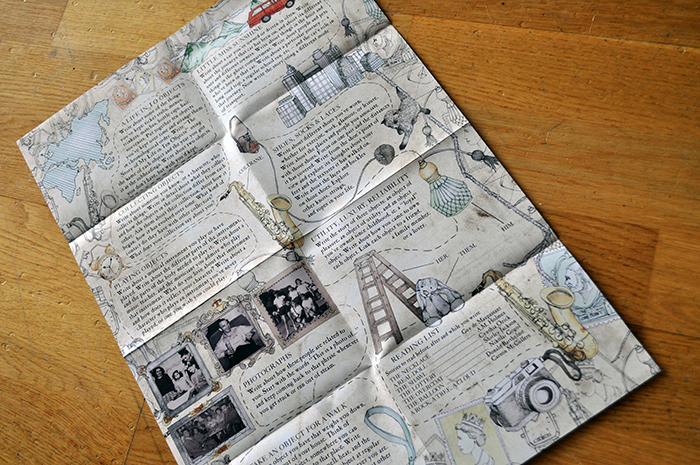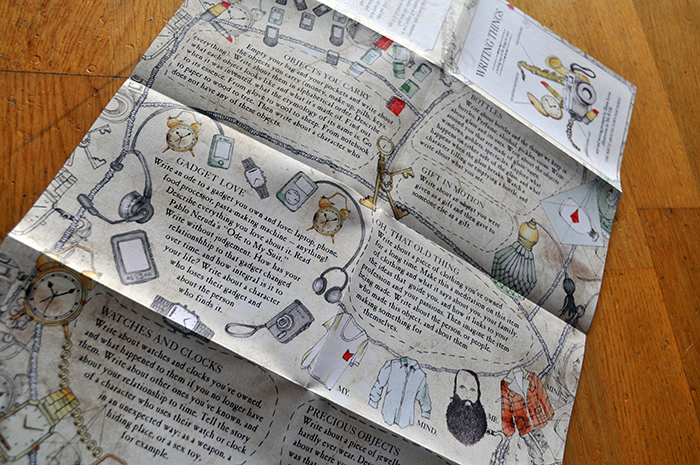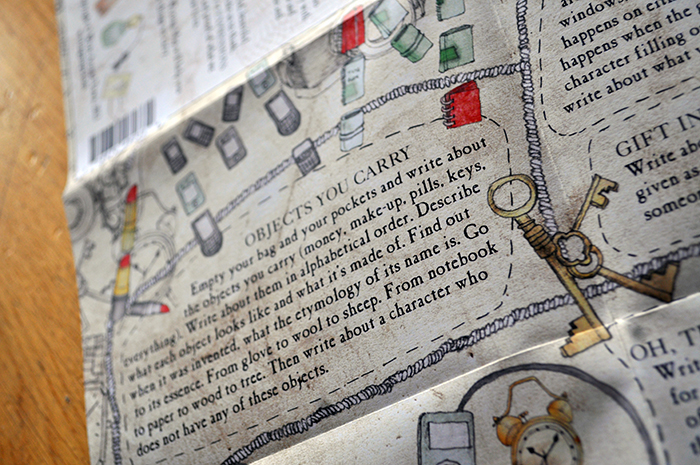 They help you to isolate inspiration and grow it into something to be proud of. Thankfully, I have managed to retain the other two maps in the Write Around Town map series – Write Up Your Street, the neighbourhood writing map and the Writing Things map about things we carry around. They are both really exciting.
I can't stop going over their website and finding things I want. I feel a need to write my way through the whole series. If you know someone who writes, or who wants help with writing, they will love these maps. If you yourself fancy the odd wander around the keyboard, or often embark on a flirtation with a notebook, you will love these maps.
I don't know whether I should just get cracking, grab a map and run outside and write, or if I should hold back a little while longer, spread the maps all over the floor, and roll around naked with them in a fit of ecstasy.
Paper cuts in odd places seem like a real risk, so the first may have to suffice. Happy writing, lovely readers!