Only recently I noticed something concerning about life in England. I am consuming far less marshmallow than I did in New Zealand, mostly because I am being given much less opportunity to consume marshmallow.
This depressing state of affairs only came to light when my mother sent me a diverse cross section of the chocolate fish population. This is a marshmallow shaped like a fish then covered in chocolate. It is a New Zealand icon. She sent me big, traditional ones with pink marshmallow, mini ones (Spratz), multi flavoured and coloured marshmallow ones, cheap ones, gold encrusted ones, ones with political ambition. You get the idea. For a time my cupboard overflowed with novelty shaped marshmallow.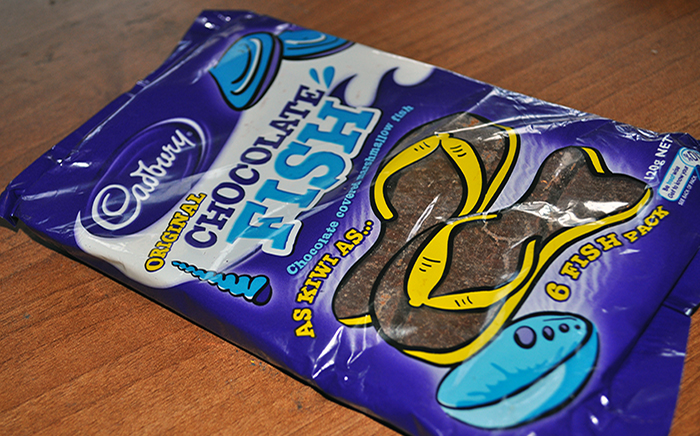 It made me reminisce about a café I used to frequent in New Zealand that would give you a large chocolate fish with your hot chocolate, instead of regular marshmallows. Most places would give you about 3 regular marshmallows. If they were cheap, they'd give you those mini marshmallows that are actually intended for hot chocolate. This could only be tolerable if they'd made a mountain of mini marshmallows higher than the hot chocolate itself.
You know what I get with my hot chocolates here? A bill. The opportunity to add sugar. Usually a saucer arrives on the scene. Not marshmallows. Never marshmallows. Why are the English being cheated? We must rise up as a nation and demand our melty, gooey, spongey rights. I mean, I know we are living in austere times and there have to be cuts but this must be a breach of human rights. Why are we letting them get away with this?
And it's not just the hot chocolate situation. There is far less novelty marshmallow presented to me on any holiday occasion. Easter in New Zealand used to signify the agonising choice between chocolate marsmallow eggs and chocolate marshmallow bunnies. At Christmas we gobbled chocolate marshmallow Santas. During the rest of the year we had Buzz Bars, Toasties and MallowPuffs. A MallowPuff is similar to a Tea Cake, but with much more pizzazz and a tidal wave of public opinion behind it. MallowPuffs come in multiple flavours, limited edition packs and often try to do delicious – almost sexual – things with your tongue. Tea Cakes just sit around by the kettle looking dull.
I'm sure there must be much more marshmallow out there in England than I'm currently enjoying. But I'm not being smacked in the face with it, the way I am, for instance, with Jaffa Cakes. Jaffa Cakes are ultimately disappointing. They are dry and they lack imagination. There. I said it. I'm sorry, but I come from a land where a Squiggle is fun biscuit for children, and now I'm being faced with children who think Hob Nobs are friggin' amazeballs. For the record, I like Hob Nobs more than Jaffa Cakes, but we can do better.
All I'm saying is this: England, get your marshmallow mojo on, and true chocolate covered decadence can only be just around the corner. Maybe a little bit farther down the road and tucked in an alley, but trust me, no farther than that.