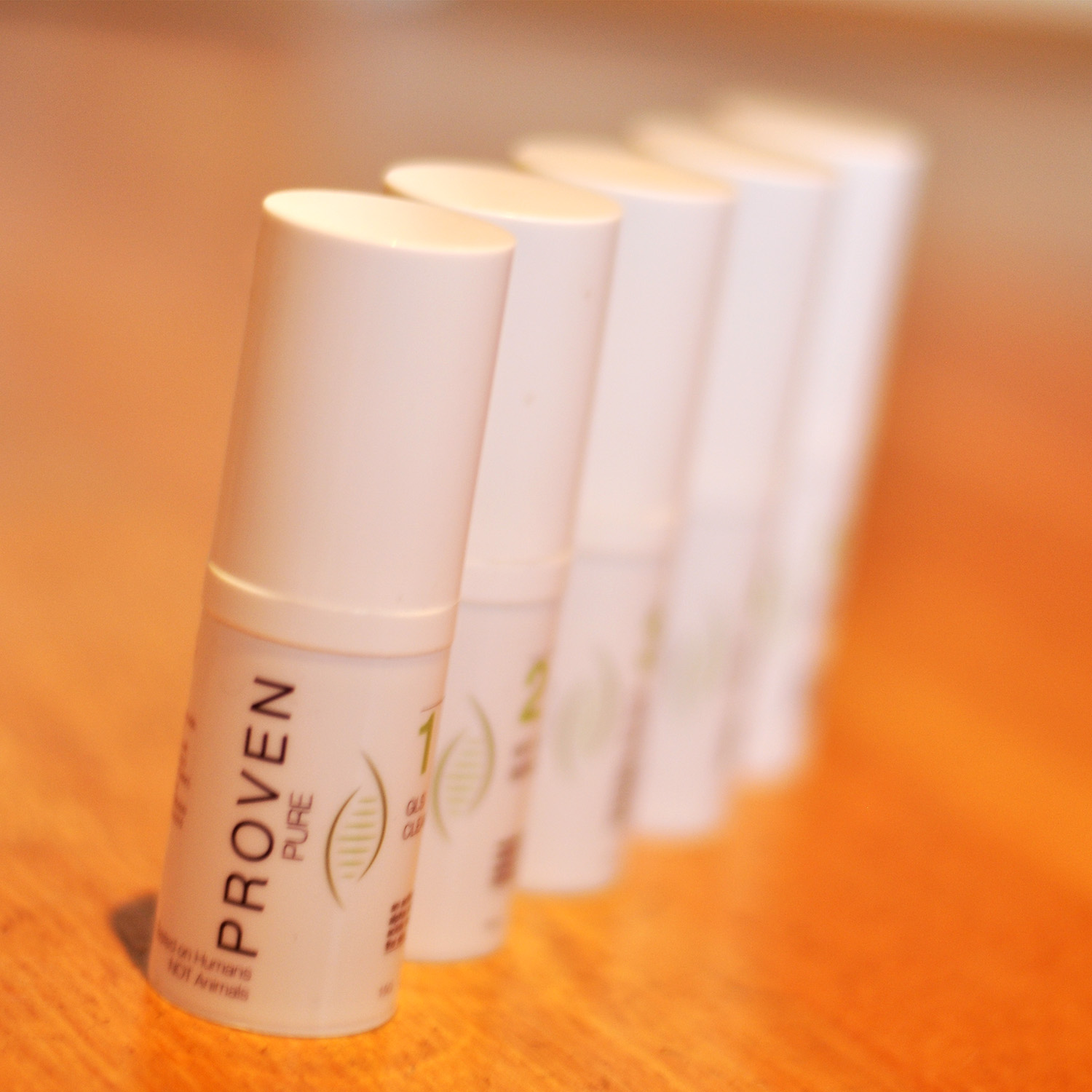 Confession: I've never nailed down a skincare routine. Every piece of advertising, beauty advice and product propaganda I've ever been subject to has told me in no uncertain terms that a skincare routine is key to a happy life, but I've never gotten around to it.
I've just kind of gotten used to having bad skin. Oily skin with dry patches, the possibility of pimples threatening on a daily basis, dark splotches caused by too many years on the oral contraceptive pill and a generally sallow complexion. That's my face. A bit of panda eye is also thrown into the mix, enhanced by that mascara I never quite bothered to scrub off.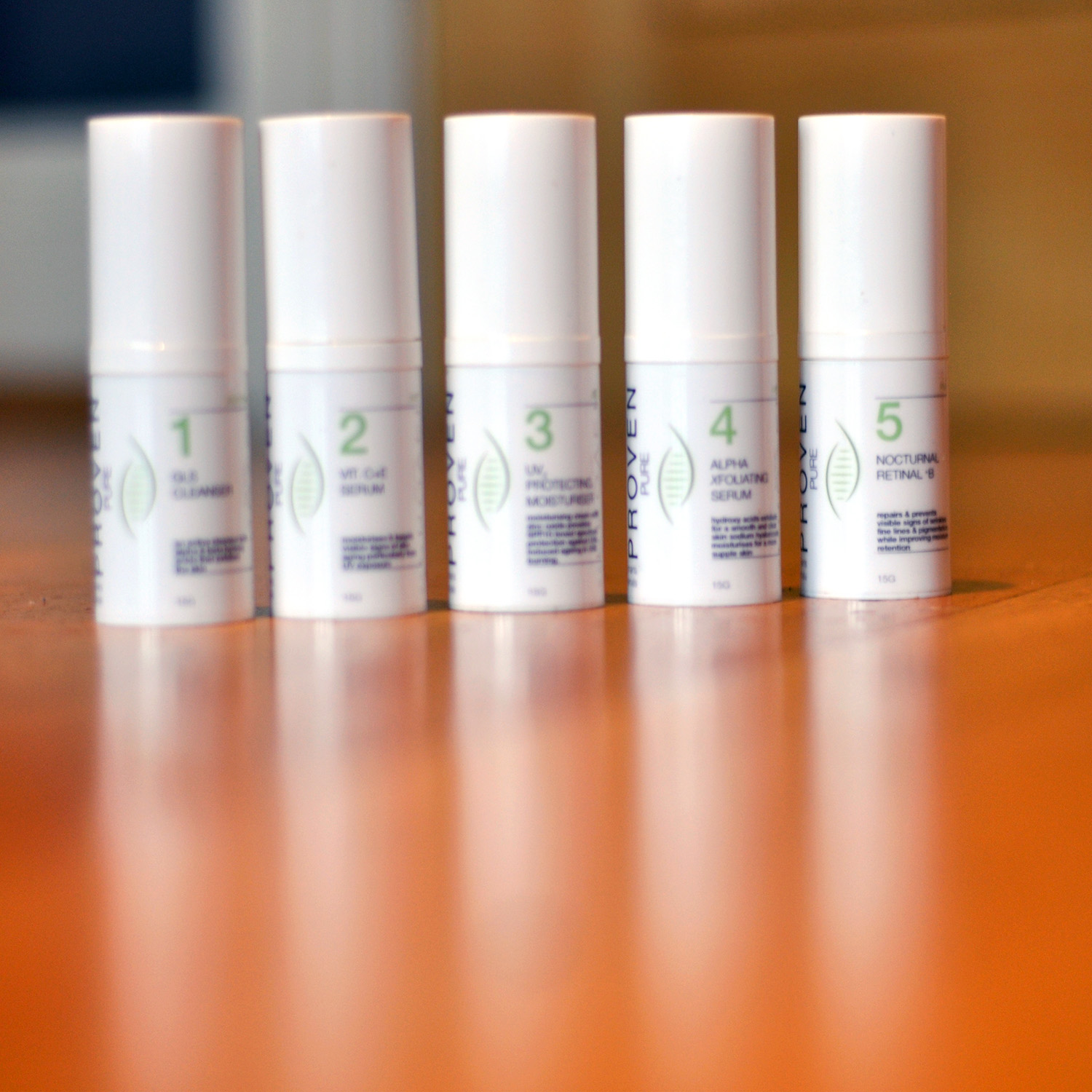 This all changed over Christmas. My beautiful sister-in-law Sally has started a skincare line in Australia called Proven Pure and she sent me a bag of goodies. There are five separate creams in the pack. Yes, five. I didn't know five separate balms for the face even existed. I knew about cleanser, toner and moisturiser and that's it. I'm usually bored and distracted after cleanser, and night time creams have never been on my radar. This is probably why I look like a thumb, I know.
The morning routine is:
GLS cleanser – it cleanses and exfoliates
Vitamin C+E serum – it moisturises and targets the visible signs of aging
UV protecting moisturiser – it moisturises and provides SPF15 protection
The evening routine is:
GLS cleanser – same as above
Alpha xpholiating serum – it exfoliates and moisturises
Nocturnal retinal B – it repairs and prevents wrinkles, fine lines and pigmentation.
Well, I've started trying to keep to this daily Proven Pure routine. I haven't always succeeded, I'll be honest, but I've used it often enough to see a difference. For the first time since I was about 13 I can actually look at my face without makeup on without crying. I do need to work on the night time routine, but if you are looking for a new, high end skin care line this is definitely one to trial. Thanks for the new face, Sally!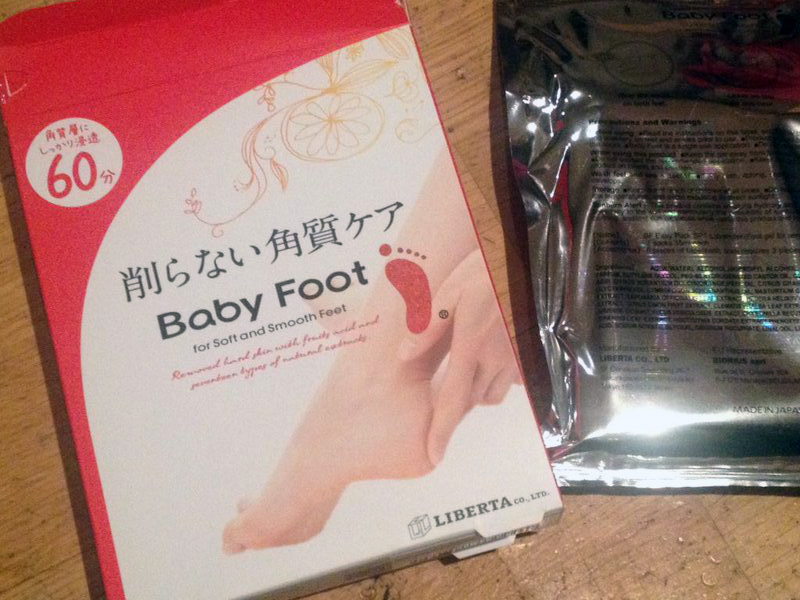 My second major discovery is Baby Foot. I bought it on a whim for my husband and it has blown my metaphorical socks off while filling my husband's literal socks with dead skin. To explain further, my husband has gnarly feet covered in dry skin as he likes to wear shoes right up until the point where the soles wear through and he's touching the pavement with his feet (socks are optional in warmer months in Mark's world). I've been trying to pumice them into something pleasant, but it's hard yakka.
After getting lost in a world of YouTube skin peeling videos I bought Baby Foot from Amazon. Basically, they give you plastic booties filled with gel that you wear for an hour, then wash your feet off and go about your life. Mark squealed like a piggy when I put the booties on him, claiming it felt putting your foot in a dead whale's blow hole. The man knows how to whine.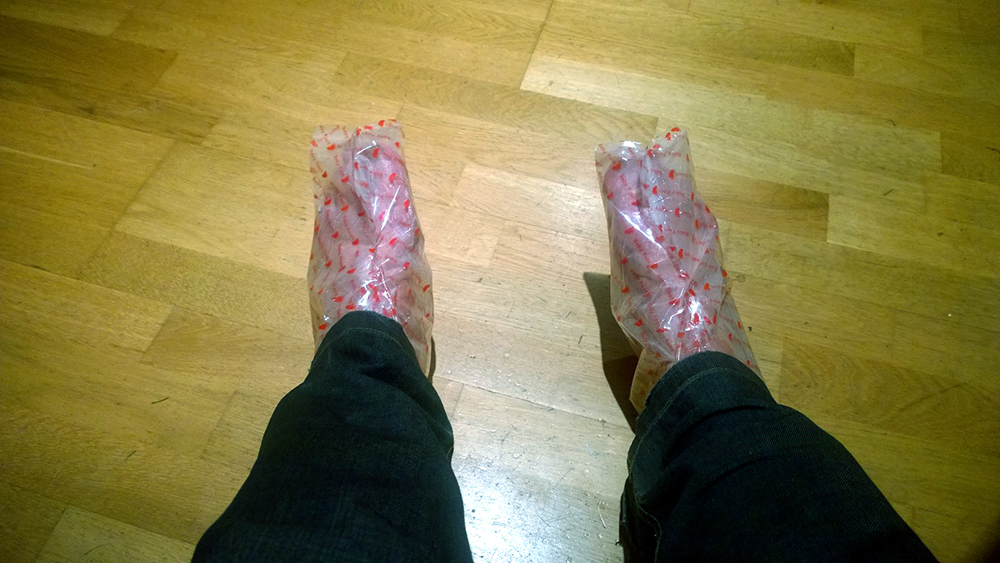 A week later the skin starts peeling off. It's absolutely disgusting but it's the most engrossing thing in the room. I couldn't tear myself away. I literally sat underneath our kitchen table peeling huge hunks of skin from my husband's feet having the time of my life. So much so that I didn't document it for the blog, but there are videos all over YouTube if you want to see what happened to other people's feet.
Mark's feet are now soft and pink and pretty. This is the most disgusting, entertaining yet rewarding thing you will do this January and I highly recommend it. I warn you though, only do it with those you love. This is questionable at best as a first date activity. 😉