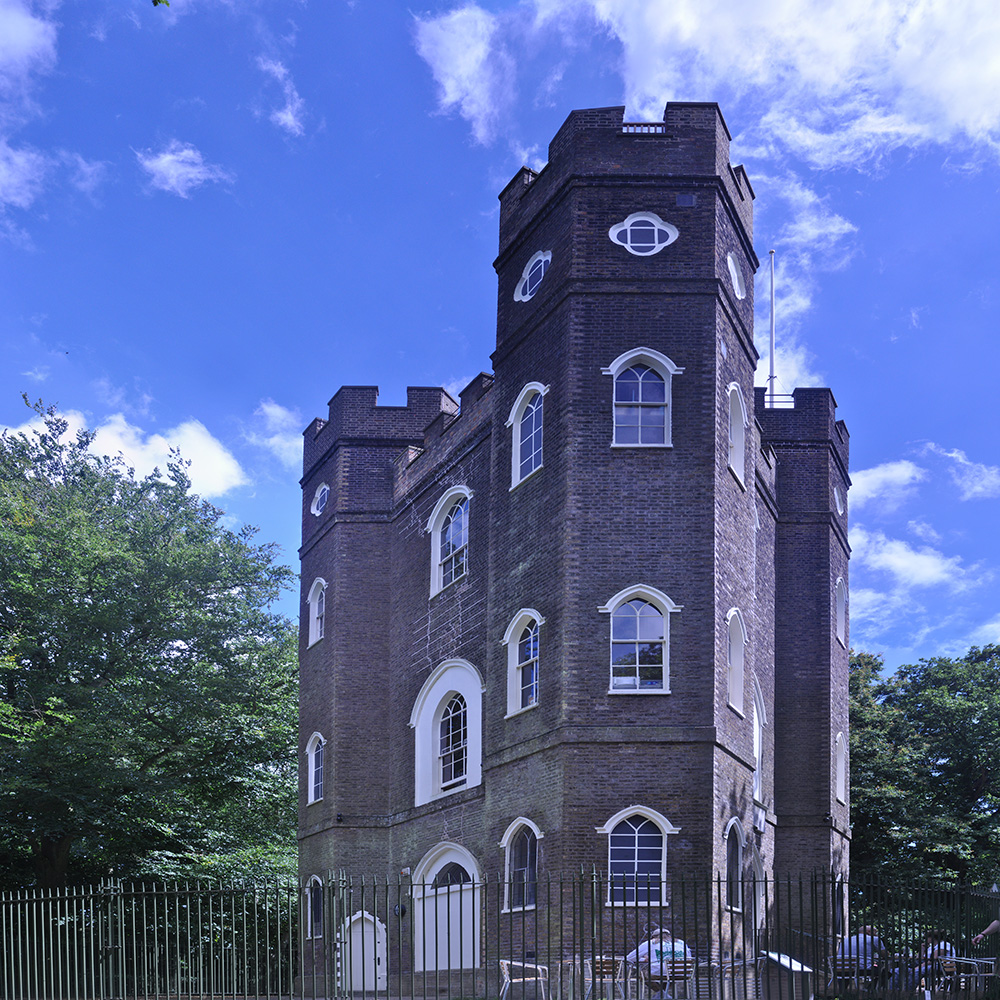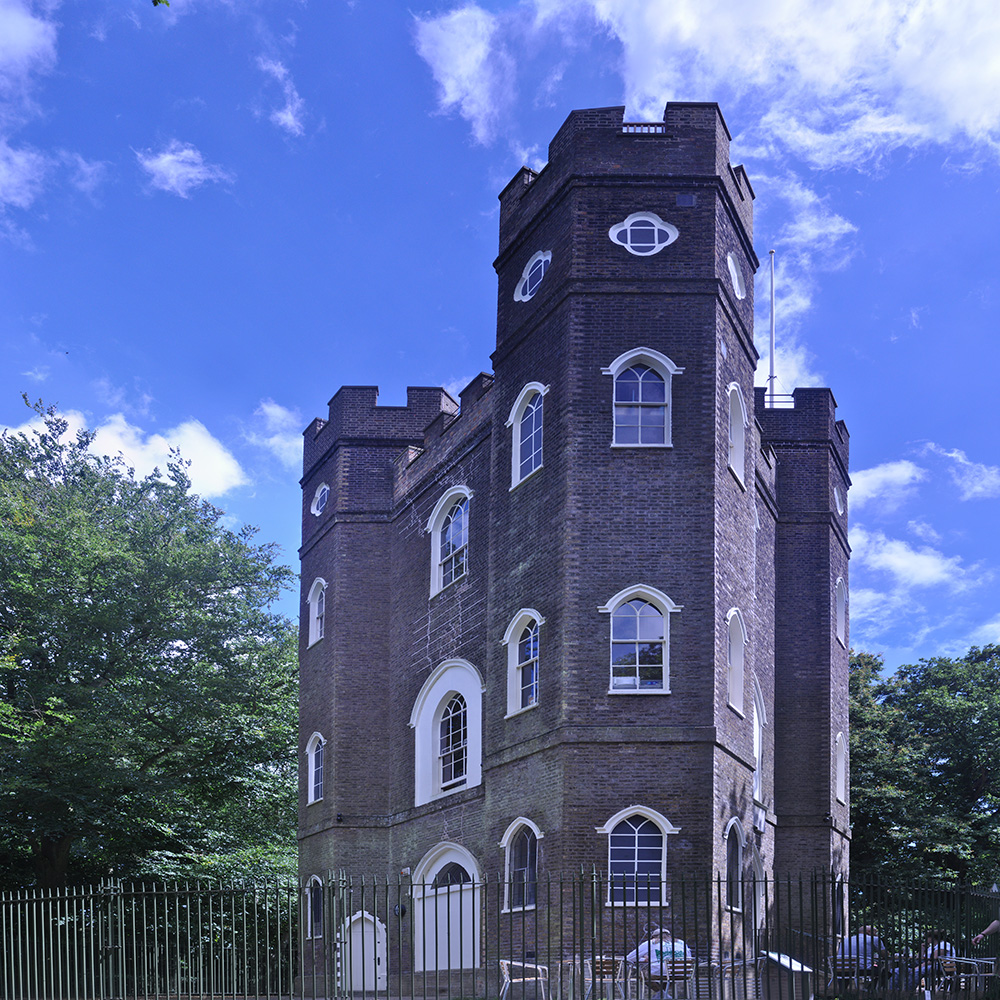 Over on Shooter's Hill, in South East London, sits Severndroog Castle. As Shooter's Hill is in fact a hill, if you climb to the top of the castle you are greeted with quite the lofty view of London and the surrounding counties.
The "Shooter" part derives from a time when the area was over run with highway men and nasty types with bows and arrows keen on robbing travellers who passed through. The problem became so great that highwaymen were hanged and left to simultaneously dangle and rot on Shooter's Hill to serve as a warning to others thinking of following a similar career path. Diarist Samuel Pepys even wrote an entry about riding "under the man that hangs on Shooter's Hill" complaining about the less than attractive corpse.
With Shooter's Hill at least, the clue really is in the name. Severndroog Castle, however, is a bit more of a mouthful. It's not really a castle as such. It's kind of three towers smushed together. A 18th century folly built to commemorate an English attack on an Indian island fortress. The Indian "Suvarnadurg" became "Severndroog" and we're allowed in for £2.50 a ticket.
Bargain price for the view, and there's a tea room on the ground floor if cake helps you deal with heights. I've never heard of this being the case, but I see no reason to argue with the premise. Cake before turrets seems a sensible precaution.
Volunteers man the entrances on every level, answering questions, guiding the way and speaking to each other on walkie talkies. This is part off-the-beaten-track-tourist-attraction, part CIA-operative. I'm almost certain code words were being employed…
"Level two, come in, the gingerbeard man is approaching you with intent on making the top, please clear the deck and prepare for landing, over"
"10-4 level one, I'm sending down the peroxide squirrel for further interrogation. What is the situation on top deck, level three? Over"
"Roger level two, level three is chaos. We're full to capacity with one jurassic wood pigeon, thirteen touring foxes and their seventeen assorted offspring. Please relay the order in which I should throw them off the North Tower, I'm not sure of procedure and we need to clear the decks, over"
"EMERGENCY CAKE BREAK NEEDED FOR DEIRDRE ON LEVEL THREE! The height is obviously getting to her again, Colin will be along shortly to relieve you Deirdre, please refrain from killing any tourists unless Colin approves it upon his arrival, over"*
No tourists were thrown from the tower. The decks were cleared in an orderly fashion and everyone got to enjoy the view without a hanged corpse in sight. It's a pretty good system they've got going there. The checks and balances are working and they even have ice cream.
Severndroog Castle. Highly recommended as a top spot for whimsy.
*Names may have been changed to protect the innocent or the whole thing purely invented for comedy purposes. One of those two things is happening here…