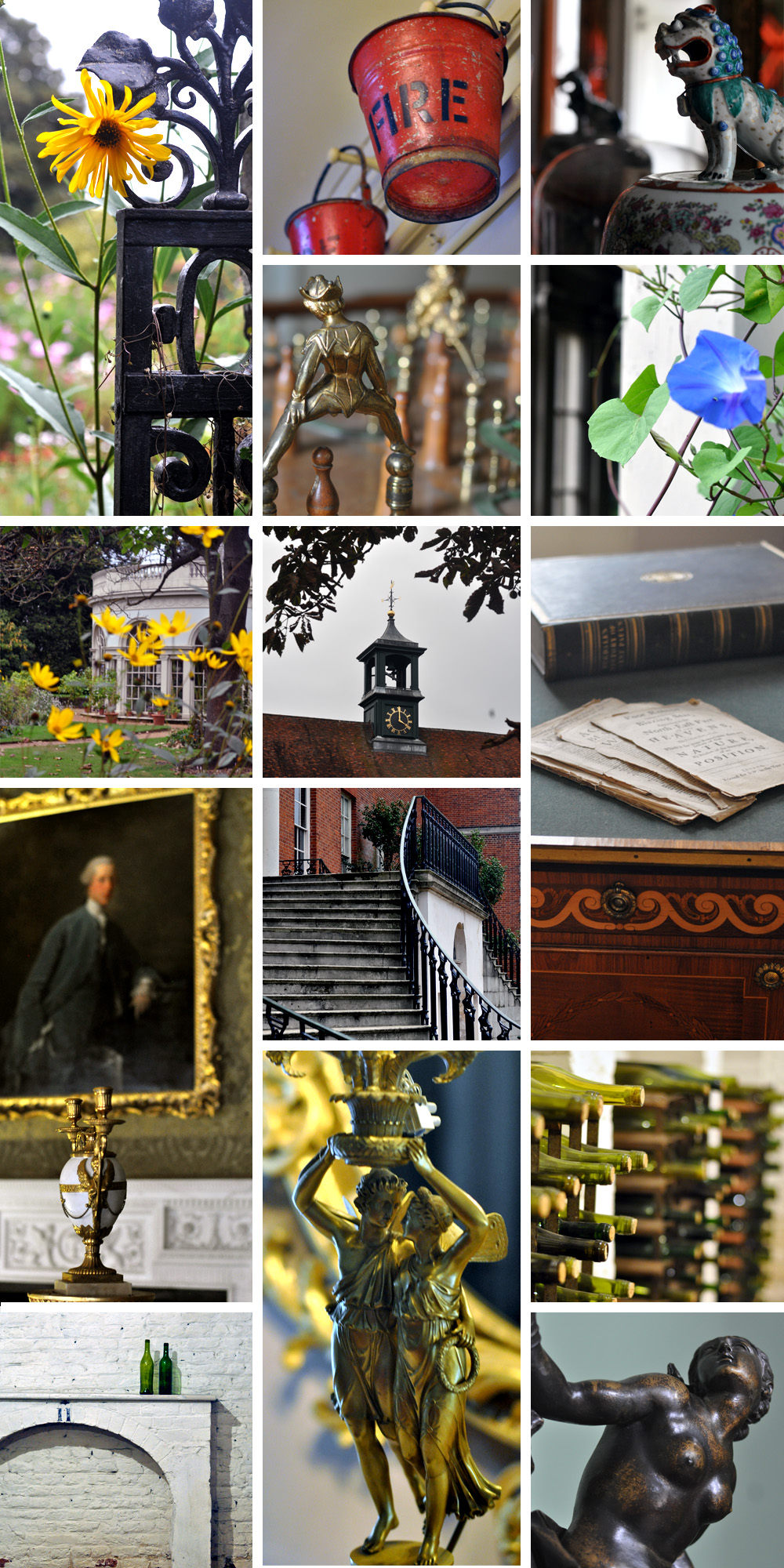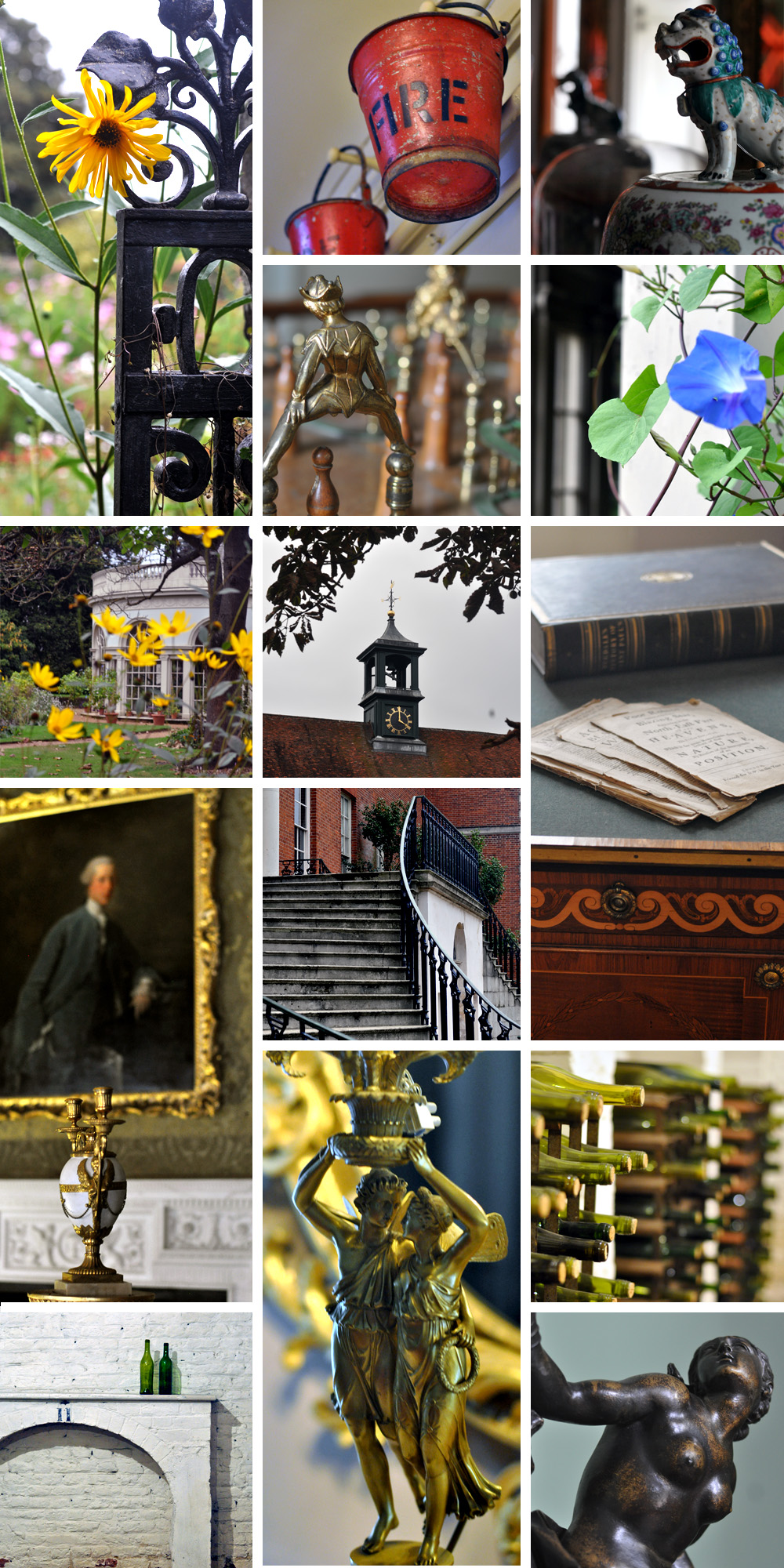 In September I explored Osterley Park as part of the annual London Open House event. That's where buildings of historical or architectural interest open themselves up to the public free of charge for a weekend. I dragged the husband creature along with me, as it's a long tube journey (it's over by Heathrow) and I wanted to make a day trip.
Osterley Park sounds like it could be a Jane Austen novel. It's a grand manor house in exquisite grounds that include a lake and a bunch of sassy swans. The history of owners also adds to my fanciful, Austen-esque ideas of the place and you have no idea how much I had to grapple with my inner bad-decisions-voice who wanted me to turn this post into some despicable Austen fan fiction.
Let's face it, most Austen books have a similar plot line: heroine has family backstory that means that if she doesn't play her cards right, she'll end up somewhat poor in future. That's somewhat poor, not to be confused with absolutely destitute. Like, she won't be selling her muff for bread, but she might have to make do with only one footman. Oh, the shame of the single footman.
Then after a bit of satirical harrumphing at the many excruciating personalities that stand between her and a prudent marriage, she finally gets her ducks in a row, convinces them to play the card game, the cards are played right and the book ends with a marriage. I suppose it's then implied that the heroine lives happily ever after, but it's entirely possible that she dies 9 months later in natural childbirth. We just don't know.
Back to Osterley. Open House weekend included a number of volunteers guiding tours and telling the small crowds in each room the history of the house and the people who lived in it. Here's my Austen / Osterley interpretation: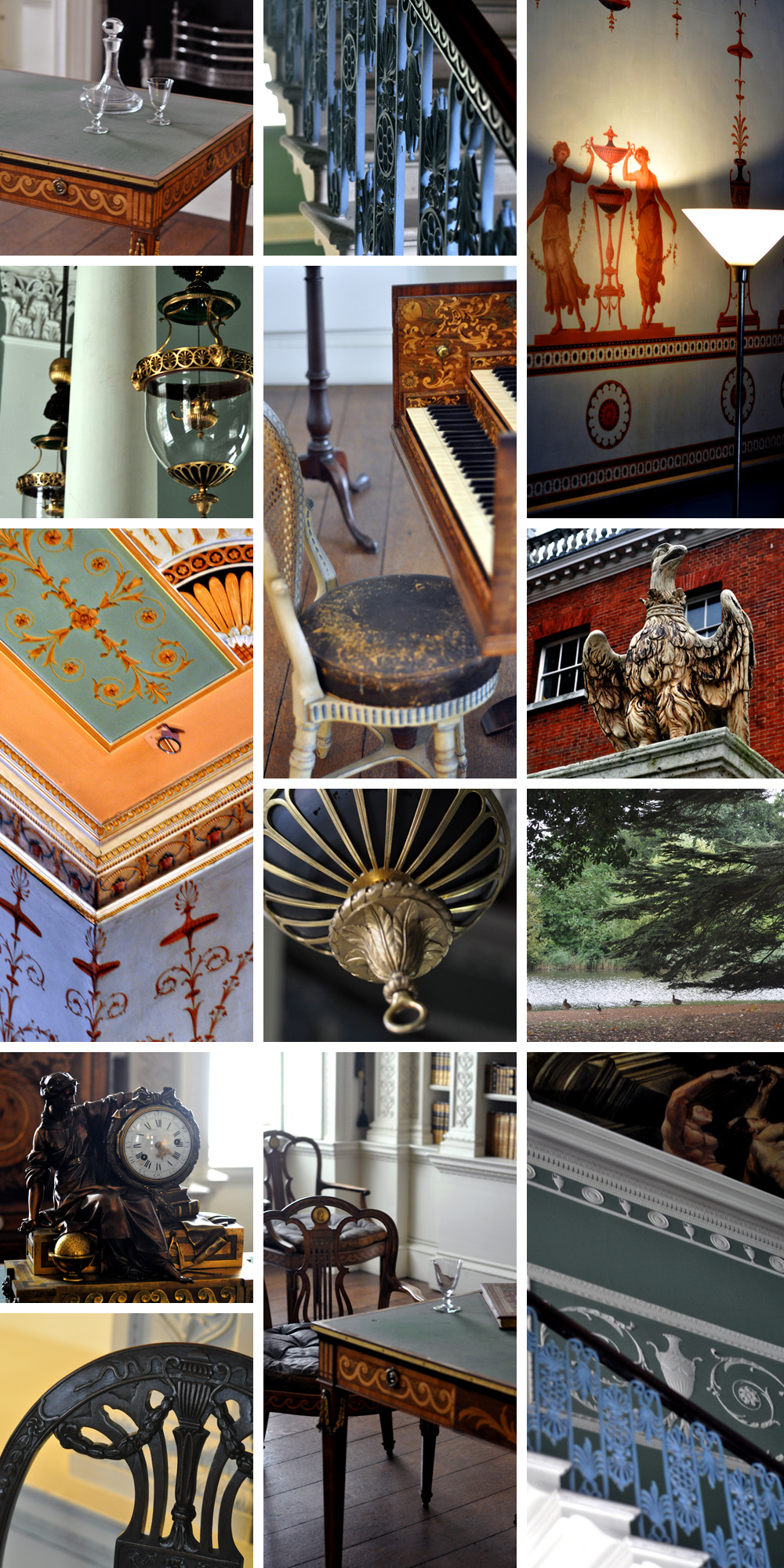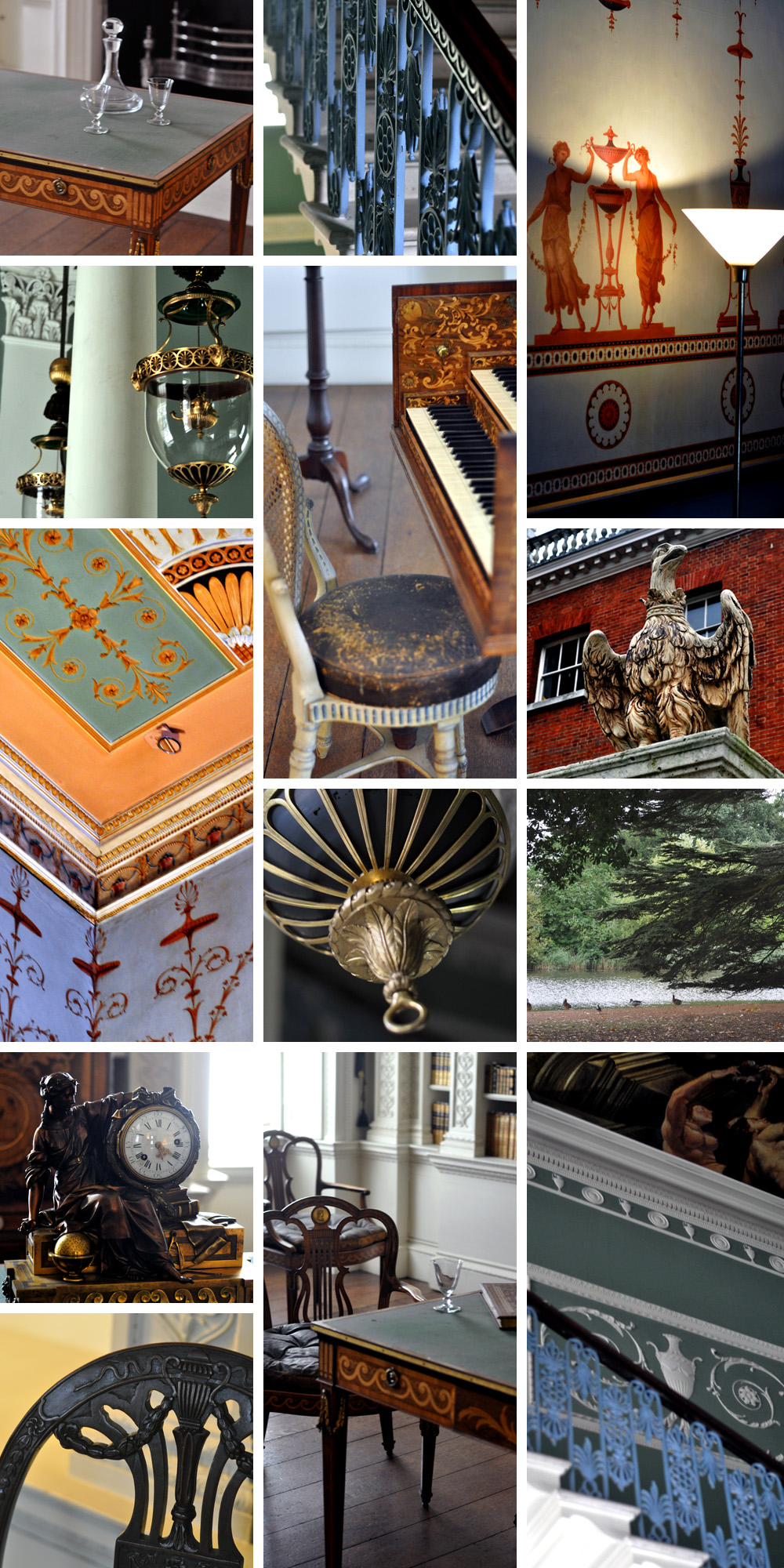 Backstory:
Osterley was originally an Elizabethan manor, owned in the 1570s by Sir Thomas Gresham. Elizabeth I did actually visit the manor and was a giant pain in the neck. 200 years later, the Child banking family took it over and by this time it was in major disrepair. After some not-so-interesting dying and inheriting shenanigans, the mansion passed to Robert Child who brought in super fashionable architects to sex the place up a bit. Everyone loved it, and Robert lived there with his wife and only child, a daughter named Sarah.
Sarah eventually emerged into full heterosexual womanhood and took a liking to a chap named John, who was the Earl of Westmorland. What's the harm, you might well ask. An Earl sounds like pretty good marriage material, no? Well, in the age old tradition of good storytelling, Robert wanted to poke his nose into his daughter's bedroom and get all up in her grill about who to marry. This never ends well, according to every damn story in the library, yet still, controlling parents insist.
Our man Robbie was all "he's a waster and a gambler, I can't leave the bank to that idiot! He's probably a drunk too, I'm just spitballing here but he looks like a drunk. No marriage. Just no".
In response, Sarah was all "dat ass, tho".
Yeah, she married him. Her father was so pissed off with the decision he went and died two months later. Not before tying the will up so Sarah couldn't inherit Osterley, though. However, as he had no one else to leave it to (after his wife had finished living and dying in it of course) he left it to one of Sarah's hypothetical children. Just not one that would take its father's name. So, eldest sons were out, that child would become the next Earl of Westmorland and leaving it to him would kind of undo the serious level of petty he'd worked up.
The mansion and the fortune ended up with Sarah's eldest daughter, also named Sarah because creativity with names wasn't a thing back then. Daughter Sarah was dead by the age of 29 anyway, so we can focus on grand-daughter Sarah and avoid any confusion.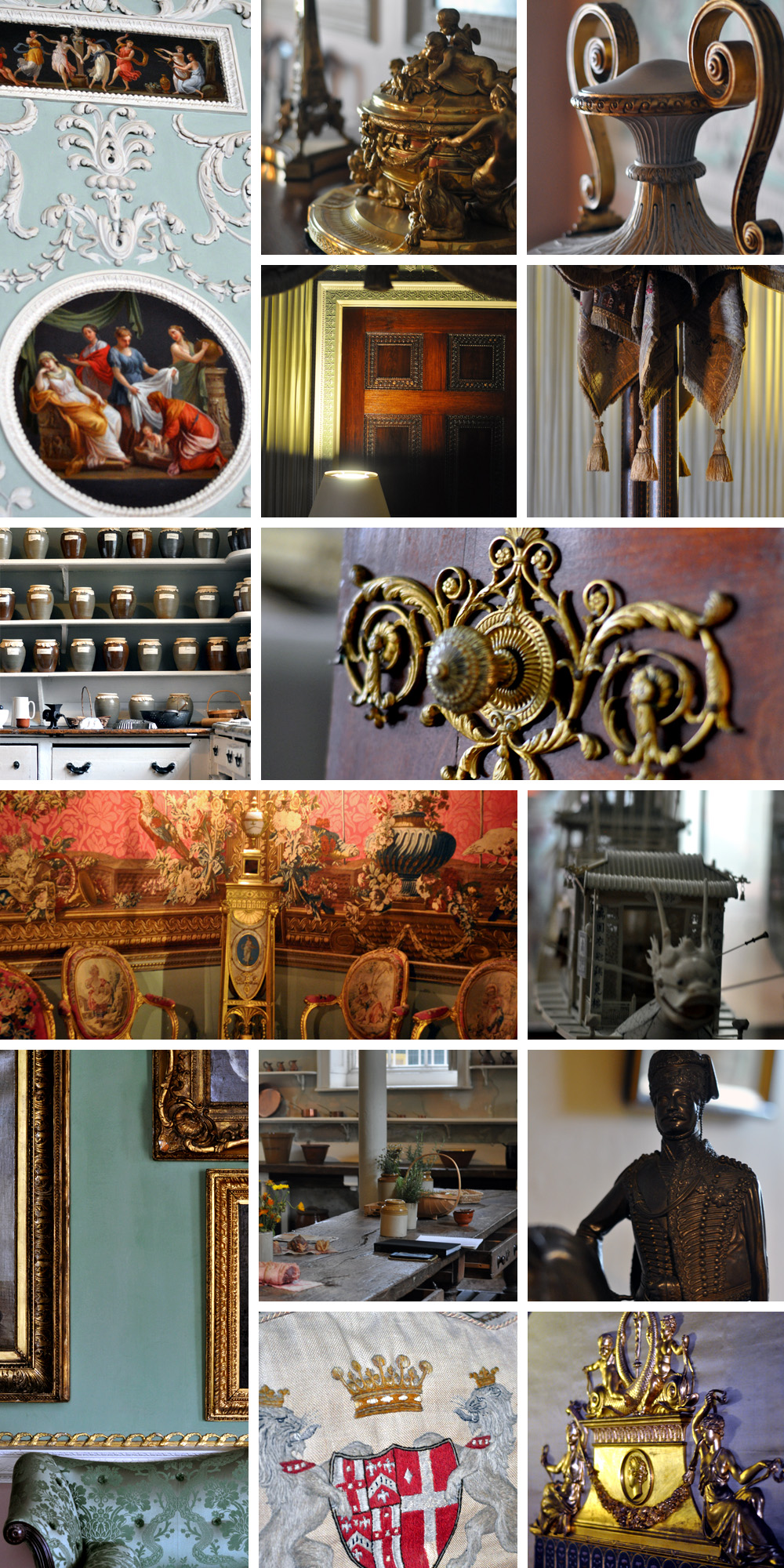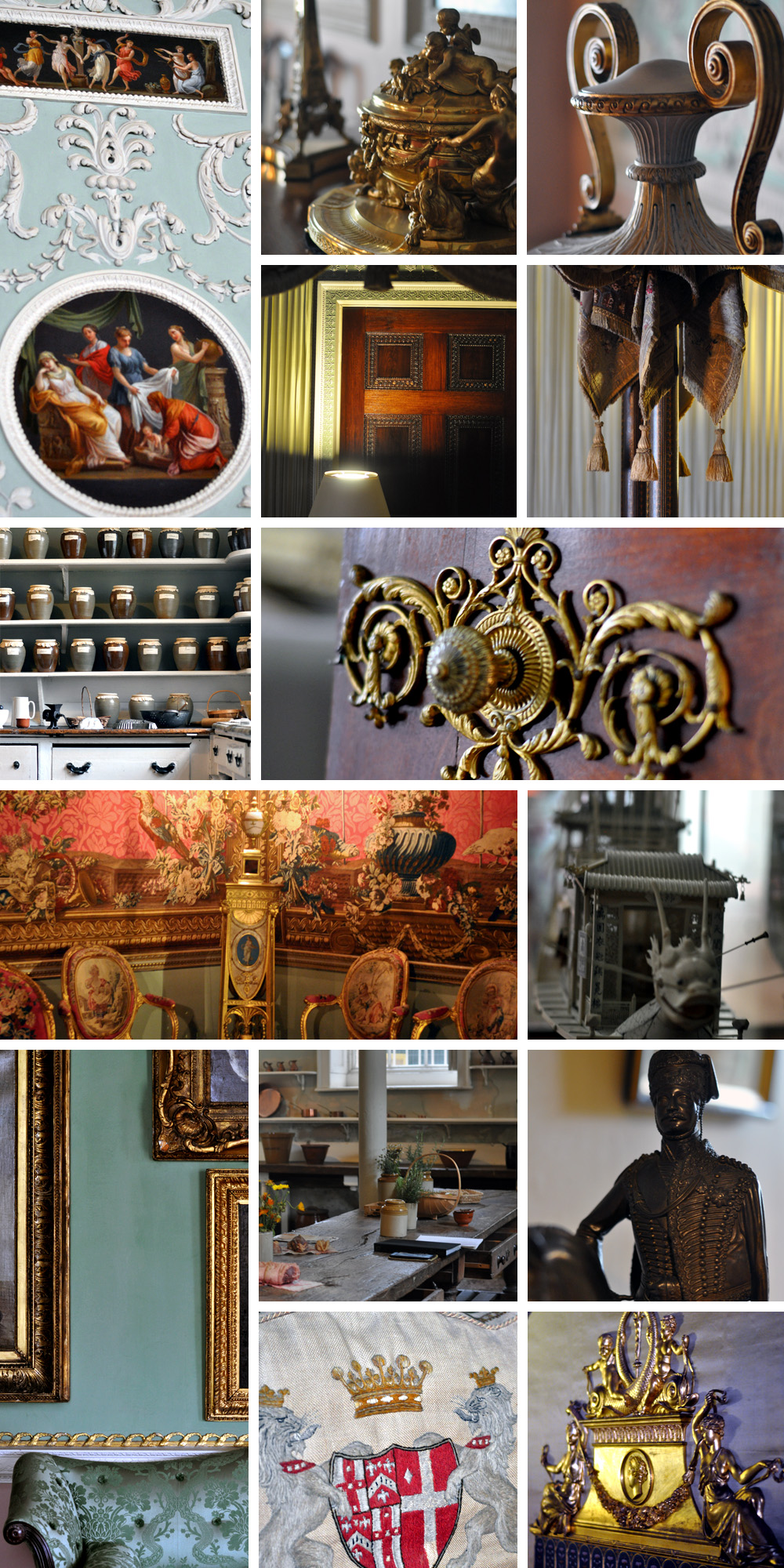 The Heroine
I think Lady Sarah Sophia, the grand-daughter of Robert Child and daughter of Sarah Child would be our Austen/Osterley heroine. She not only inherited everything; the house, the fortune, the sassy swans, she also became a senior partner in the Child bank. The twist in this tale, the difference between Sarah and the typical Austen heroine is that Sarah didn't need a man to secure her place in the world, men needed her. In fact, her 'Austenesque' story would probably centre on the search for a man meek enough to let her continue in her position of power.
Sarah married the 5th Earl of Jersey in the drawing room of her own house. He took the name "Child" in conjunction with his own. She had numerous affairs, she got political and she never shut the hell up. Now, they're not all upstanding behaviours, I know, but they're pretty girl boss for the 19th century.
If Osterley Park was a novel, I would read the shit out of it.