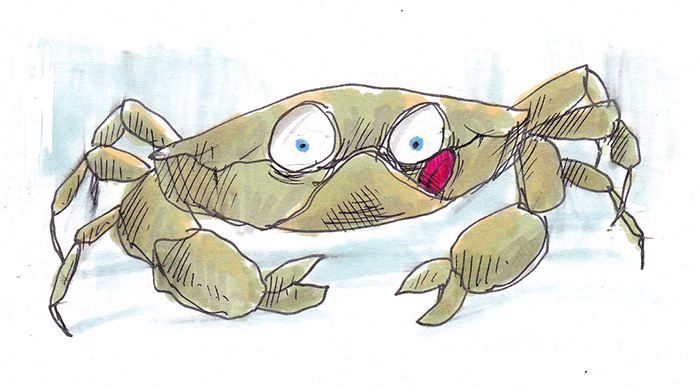 Hello good people! We are right on the brink of the heady adventure that is July, and quite frankly this one caught me by surprise. Not only have I been caught on the hop crystal ball wise, I also need to remember to pay my damn council tax. Let's not waste any more time with small talk, relaxing though it is. You need to know the July forecast and you need to know it now.
Aries
March 21 – April 19
You will learn to knit and spend the summer creating scarves to sell online during the winter. Only problem is they will be just slightly out of fashion by the time winter rolls around.
Taurus
April 20 – May 20
Chocolate milk will become a new obsession in your life. You will put it in with tea, coffee and cereal, making your grandmother most displeased.
Gemini
May 21 – June 21
Cheer up. You are only moments away from discovering that your mirror is one of those distorted ones that bulges slightly and thus gives you the appearance of bulging slightly. You will swap all the mirrors in your house for fun house mirrors and wait patiently for hilarity to ensue.
Cancer
June 22 – July 22
You're starting to feel the financial pinch. The likelihood is that you'll have to use duct tape to salvage your shoes. To avoid shame and embarrassment, you will only use silver, metallic duct tape with a sheen and ensure that it covers the entire shoe. Then you can tell people you're actually a space man. It's all about pride.
Leo
July 23 – August 22
Your cat knows all of your filthy, naked stories and he's plotting on using them against you. Beware of cat-cam.
Virgo
August 23 – September 22
You will battle with body makeup, white clothing and splodges in inappropriate places. You will only sample the sweet taste of success once. Make it count.
Libra
September 23 – October 22
You have an important decision to make. Jelly sandals or holographic sandals? If you don't decide soon you will inevitably end up buying the same type as that chick who works at your local Tesco with the shifty eyes, so people will think you're copying her and that's not a great sartorial road for you to head down.
Scorpio
October 23 – November 21
That's a sharp tongue you've got there. Words can really sting, you know. You will feel remorse and learn the importance of being nice when your faithful goldfish pal jumps out of his bowl in a dramatic suicide attempt after a particularly vicious tongue lashing from you.
Sagittarius
November 22 – December 21
You will join the secret service and deliver coded messages via the hand painted nail art on your toenails. Beware of wearing sandals around enemy spies.
Capricorn
December 22 – January 19
Your neighbour will start growing strawberries. Consumed with jealousy and gluttony, you will spend a good portion of every night sneaking into their strawberry patch and scoffing away. You will be caught the night you decide to bring a bottle of champagne, some cream and a tennis net with you in order to create a mini Wimbledon.
Aquarius
January 20 – February 18
Having just paid June's council tax you will slip into another state of blissful ignorance and completely forget to pay July's until the last second. Splash a glass of water in your dozy face and get it together, for crying out loud. You're an adult now.
Pisces
February 19 – March 20
Upon discovering how utterly sexual you look in waders you will attempt to bring them into mainstream street fashion. Your attempt will ultimately fail but you will glean a lot of extra space on public transport, as no one wants to stand next to the person in waders, lest they stink.