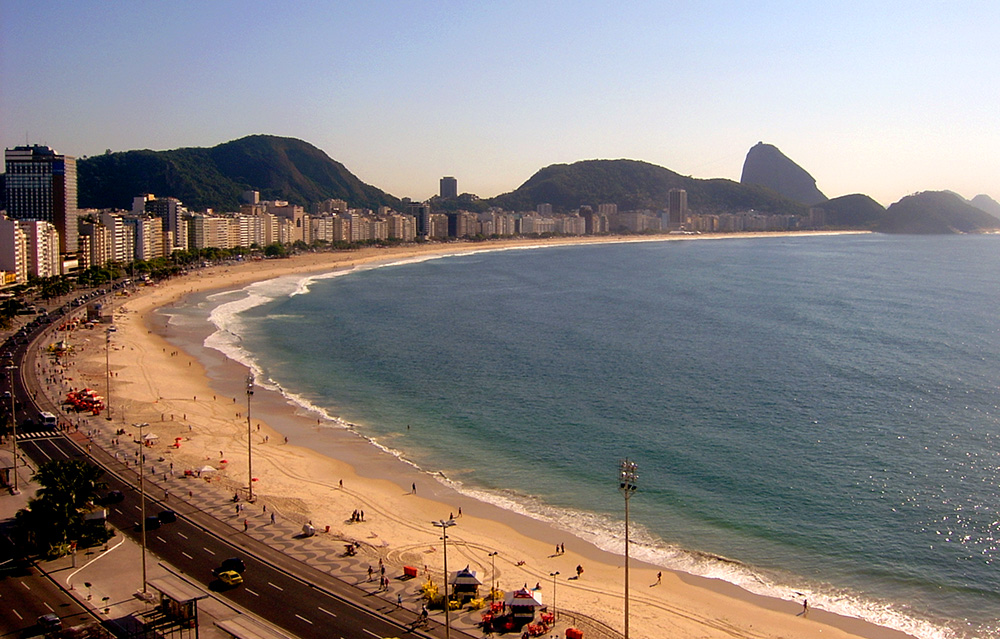 Many years ago I visited Brazil. More specifically, I hung out in Rio de Janeiro for a few days, in a very nice hotel right on Copacabana beach. I was quite young at the time –  21 – so, not the worldly wise figure of all knowing goodness you see before you today. LOL
Copacabana beach taught me some shit. I even went past Ipanema beach and much the same life lessons were happening over there. I don't know what the mass cultural deception is in the UK, but in New Zealand there's this idea that ALL Brazilians are hot. All of them. The men. The women. The children. Ok, maybe not the children unless you have some suspect thoughts squirelling around your mind. But everyone seems to think that all Brazilians are stereo-typically good looking and when you're 21 the good looking-ness of people can seem overly important.
Rio is amazing. No, not because every one is actually conventionally "hot". No, every lady in Rio does not meet the ridiculous and arbitrarily set Western beauty standards for women which currently stand at:
large (but not too large) round bottom
wide (but not too wide) hips, just enough to look "womenly" in a body con dress, not enough to look "fat" (whatever the fuck that is)
a very thin waist with no extra tummy fat flubbing over your belt
thin and sculpted physique but not so muscular as to be considered "manly"
very large, pert, rounded breasts. No tear drop shapes, no sag.
thin upper arms and long legs, thigh gap highly encouraged
beautiful and youthful face; big eyes, small nose, large lips, prominent cheekbones, long flowing, shiny hair and clear skin
I mean, that's probably only the abbreviated version and still, what is all that bullshit? You can see how I was worried about standing near a beach with all these judgmental goddesses with perky ta-tas. Anyway, no matter what you hear, the women on the beach in Brazil don't all look like that. They are diverse. The overwhelming sense I got from them was not one of stereotypical "hotness" but one of confidence. These ladies did not give a single fuck, the weather was hot and they were there to enjoy life. In a thong, dammit.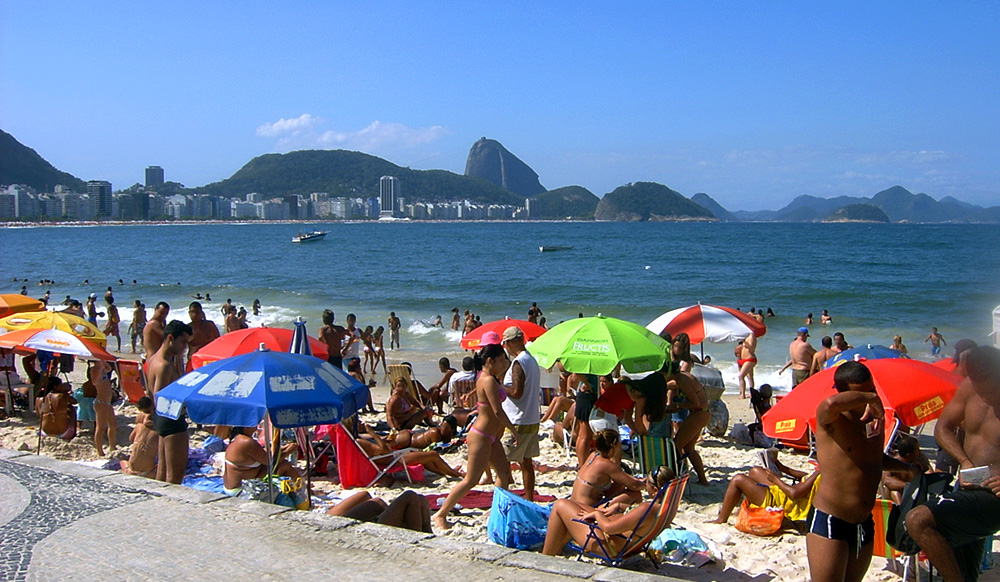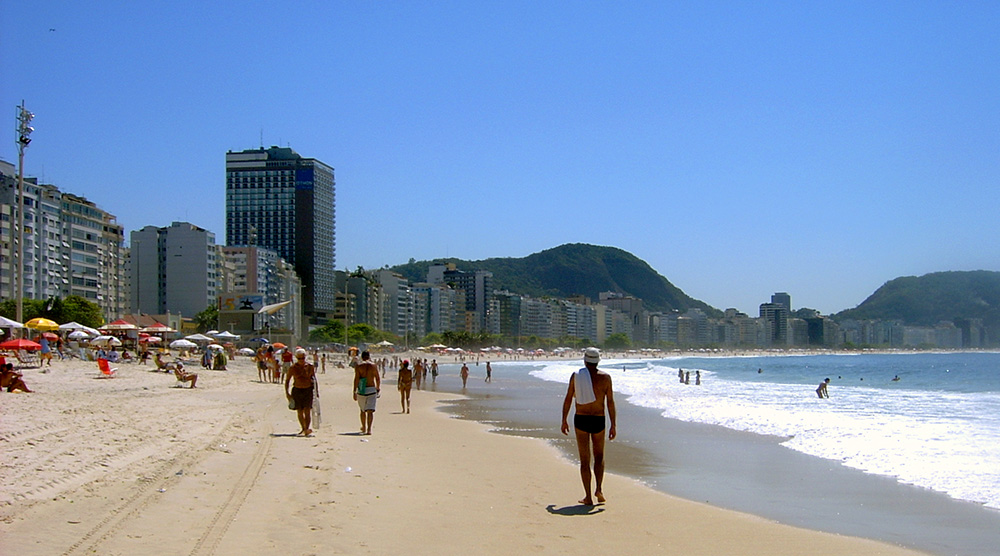 Funnily, they didn't give a damn what I looked like either. This spoke to me in my youth. They were all shapes and sizes. There were large ladies with big bumps. There were skinny minnies with flat arses. There were ladies with cellulite and ladies with breast implants and ladies with full, natural, drooping breasts who had obviously spent some time breastfeeding and ladies with dark skin and fair skin and good hair and hair scraped back and no make up and yet still more ladies who were just doing whatever the fuck they liked and probably playing a bit of volleyball.
And that's it. Again: they did not give a fuck. Even more amazing: no one cared. The world did not implode. Society did not spend the afternoon quietly sobbing in the gutter because some people had visible cellulite. Plastic surgeons didn't chase me down the street with flyers advertising their services.
Since then, I've always maintained, that if you want to wear a G string bikini without any self conscious thought, go to Brazil. Go to Copacabana. I've never been a thong bikini kind of girl, but if I had to wear one, Rio would be the place I'd choose to debut my pasty bottom.
Friends have said the same. It doesn't just extend to beach life. If you're in the middle of beach volleyball and realise you need to go to the post office, do it in your g string. I saw people do this. No one cared.
If you finish up a beach session and realise you need some frozen veg for tea, just drop by the supermarket in your g string. Lean over and really explore the contents of the freezer drawer. Trust me, it's fine.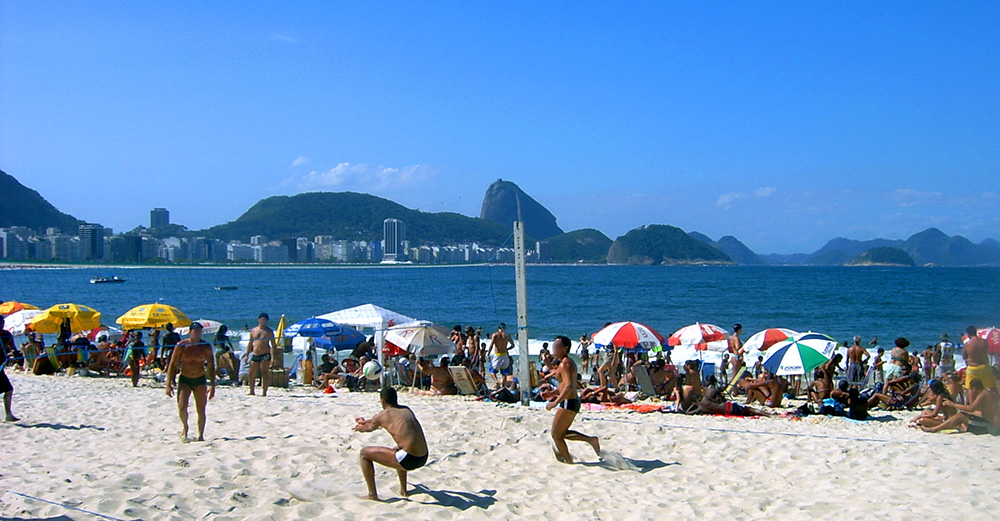 The whole atmosphere was one of fun and acceptance. It's wonderful. I obviously didn't interview every person, maybe there were some folks there feeling self conscious. But it felt like whatever shape, colour, or size you were, you could be comfortable. You wouldn't be the only one who looks like you, the world is there and they're letting it all hang out.
I went to Rio and learnt that the world doesn't revolve around my pudgy upper arms and flubby love handles. The world just doesn't care. I hope it's still the same today. It was truly magical.
This blog is part of the travel link up – this month's theme is "lessons learnt whilst travelling".
You can join the link up by writing a post over the first week of the month (the 1st – 7th July 2016) and add it to the link up widget found on Angie's, Jessi's, Emma's or Nano's blogs.