I'm back. I've been so busy with work and setting up a new portfolio website and EVERY LITTLE THING that I haven't had time to blog at all this week. I have two almost finished posts just raring to go, but I will put them on the back burner until next week. Right now, I want to get a blog post out and I want it to be the start of a new series. FYI Fridays. Not TGI Fridays, FYI. Now, not every Friday but some Fridays, I want to write a little catch up post.
In the past I've tried to get on board with the "Happy Things" and "Life Lately" genre, and it just hasn't gelled. Mainly because I'm not a big ray of sunshine happy personality. I'm more of a cynical realist and I just felt too fake doing those happy posts. Also, I didn't like being boxed in by the constraint of only being able to write about happy things. This is ridiculous I know, but being forced to be happy was making me unhappy, so those posts disappeared from my blog repertoire.
I like the personable catch up post shtick though, and I love reading them on my friends' blogs, so I'm going to do a short list of things that are happening, things that I'm thinking about and things you should know that don't need their own dedicated post. Just an FYI list. On a Friday. Oh, and I bloody love lists of five. You might have noticed.
1 – Hamilton
Nope, this time it's not the city in New Zealand's North Island. This time it actually is the Broadway musical. Well, soon to be West End musical coz I bloody well got myself some tickets! I actually lost some tickets in the online bun fight, but managed to scrape through for some more, paid for them and now have to sit patiently for a year waiting for my time to come, but I'm so freaking excited!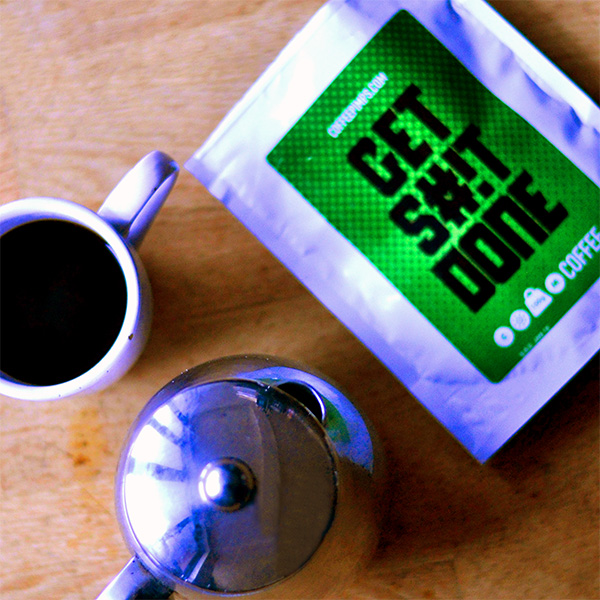 2 – Coffee Pimps helped me to Get S#!t Done
These lovely people reached out over Instagram and offered me a bag of coffee. I'm not a coffee fiend. My husband, however, is powered by the stuff. Also, when I checked out their website all the coffees had fantastic names, so I couldn't turn it down. I let Mark, the husband creature, decide on which one to get and he chose Get S#!t Done! I was hoping for Morning Glory, but obviously he was more concerned about my burgeoning to do list than tittering about penis jokes. Five years of marriage will do that to you. We both enjoyed the coffee, him the coffee addict and me the non-drinker of the bean, both guzzled it down. I may have even stolen his. Maybe.
3 – Tammy is getting married (to Liam, he deserves mention too)
One of my oldest and most beautiful friends from New Zealand is getting married this weekend and it kills me that I can't be there to see here strut down the aisle. Also, it's going to be an AMAZING party. Tammy knows how to party. She invented the concept. I literally sat on my couch Thursday night thinking "if I go to the airport now I can probably still make it in time". So yeah, if the noise from some party happening quite far away keeps you up at night, that's probably Tammy. Just put in your ear plugs and get on with it because she deserves this big display of love and happiness right now.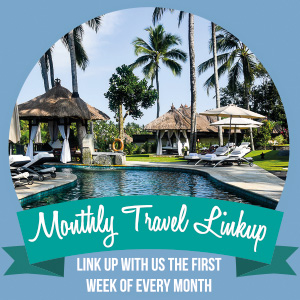 4 – I made a logo for the Travel Link Up
You know that Travel Link Up blog post that I do every month? Well, Angie and Emma decided to get all profesh about it and had me design up a banner for them. It's so nice to do work for friends that doesn't make you want to tear your eyes out in horror. If you're a graphic designer you'll understand that sentence waaaaaay too well.
5 – Commuting with my husband creature
My husband has been working in a school near my office this year, so I've been taking the train with him. His contract with that school was coming to an end, but now he's picked up another school just one station away, so we'll carry on the commute after half term. It's made my journey so much better. Just being able to sit with him and stare at him and make sure he's not wandering off with his trousers tucked into his socks. God, I love that man.