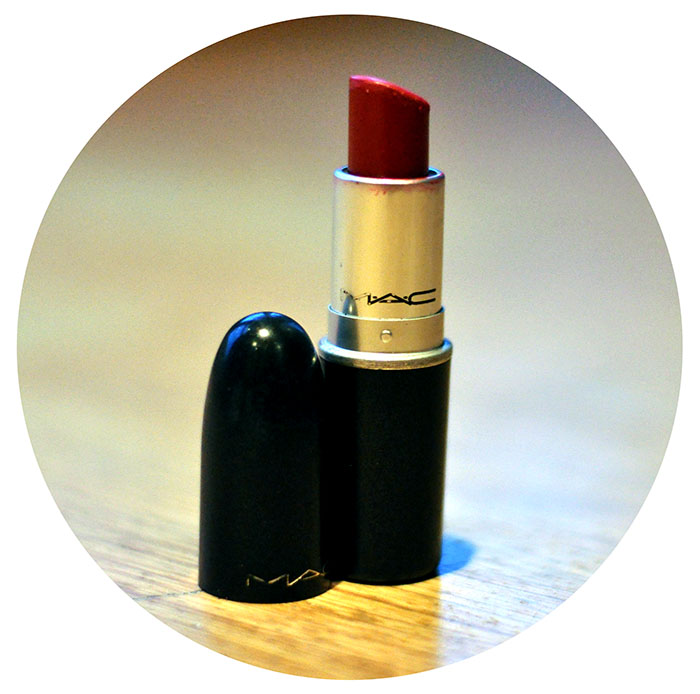 Sometimes we have to take time to be grateful. To give thanks. To shout praise from the rooftops, or at least to blog it publicly somewhere small and insignificant and not widely read.
So I need to say thank you, Matte Russian Red Lipstick by Mac. Thank you for sticking by me and making my life better. Hell, let's not be prude. Thank you for sitting on my face; I've loved every minute of it.
You never let me down. You were there when I bunged my eyeliner 10 minutes before catching the train to somewhereimportant.com. You remember, when my right eye had a wing pointing upwards with a bump and the left eye had a more droopy, melted waxwork look? A cotton bud coated in saliva and a smattering of concealer blurred the worst of my mistakes but it was your brilliant hue, Russian Red, that truly diverted attention away from the disaster zone and held it for the rest of the day.
I'm not exaggerating when I say that no lipstick has ever treated me the way you do. Your colour stays vibrant. You're not abusive to my lips and never leave them dry and cracked. You even seem to prefer my lips to my teeth. Finally! A lipstick that loves me for my lips and not my teeth even though I had the procedures to make them straight and white because I thought you'd like them like that.
You even stayed loyal when I got a little drunk that night and smushed your head in your cap and left you looking like an idiot. I'm sorry about that, I really am. Through that trauma you remained with me when I ate that sandwich. Your shimmery cousins – even the Mac ones  – never did that. They fled at the first sign of white bread, transferred themselves to the sides of paper coffee cups and clung to the rim of wine glasses in a way that I knew was meant to secretly embarrass me.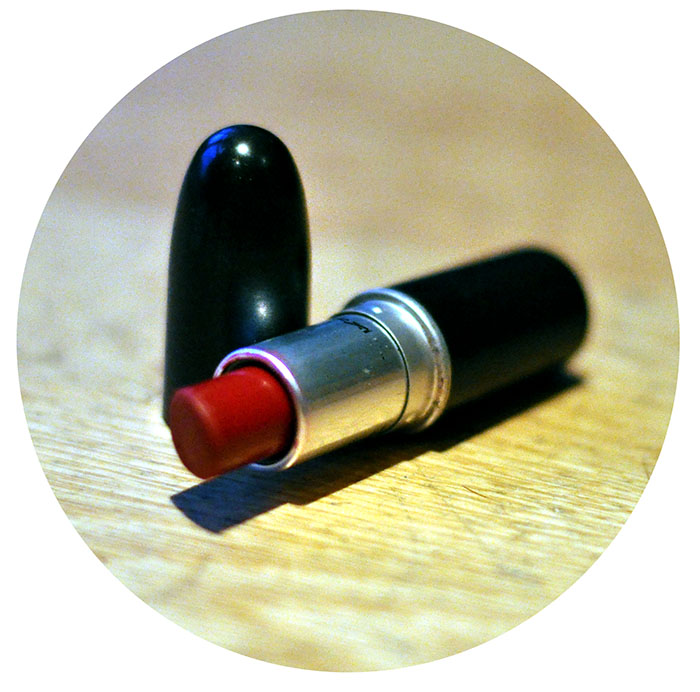 No, this shaming behaviour wasn't for you. I was impressed. I wouldn't have blamed you for considering that sandwich. That bitch had cheese on it. Cheese! Yet you stayed true and made us a team. It was you and me against the world from the moment I first slid you out of that little black box and twisted your shaft gently out of the tube. You worked with me to create a look that says, "hello, you want to fuck me in the mouth" while simultaneously saying, "there's no way you're fucking me in the mouth. This shit is too sassy for you".
For that I love you, Russian Red. Don't ever leave me, we work together. We complete each other.
Love,
Frankie