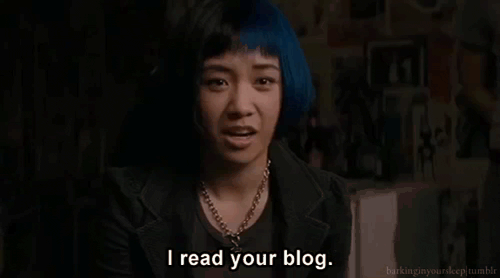 I blog. You (probably) blog . We have mutual friends and heroes who blog. Blog, blog, blog, bloggy, blog, blog. But sometimes I feel that the blogs we read aren't quite enough. Then I enter a fantasy world where I entertain thoughts of fictional blogs that I would read the shit out of. So, I've compiled this list of fictional characters who would make excellent bloggers. I wish these blogs existed.
Claudia Kishi – The Babysitters' Club
She would obviously be a fashion blogger. She would team up with Stacey McGill who would run the blog, while Claudia would run the vlog and they would be #content creation powerhouse. Can you even imagine the insane shit that would feature on that blog? "How to dress like a walrus". "Look at my mermaid bra fashioned from shells I found at the beach". "Bad things that happen when hermit crabs attached themselves to your nipples". I would be gripped and clicking every affiliate link.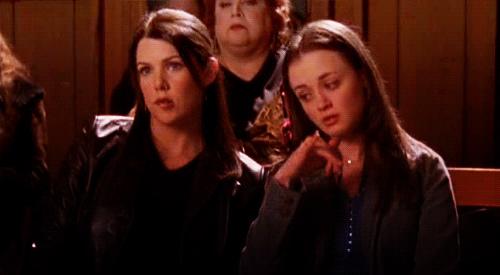 Rory Gilmore – Gilmore Girls
Realistically Lorelai would probably create a more interesting blog, but Rory would be the one to actually do it and stick to a schedule. I'd read it. It might get a little sappy and weirdly political at times and I might not agree with her opinions on Gwen Stefani, but it would be gold if only for the pop culture references.
Holden Caulfield – The Catcher in the Rye
It's been a while since I read The Catcher in the Rye, but I think it would be interesting to read the musings of the teenage rebel as an adult. He'd either be "God, I was an angsty twat back then, wasn't I?" or he'd still be an angsty twat and you would would want to hate read him. So, yeah, it would be a journey I'd like to go on.
Adrian Mole – The Secret Diary of Adrian Mole
Another teenage mess who would be fascinating to read about as an adult on the daily. I know Sue Townsend carried on the book series into Adrian's adult life, but I think the blog format would be excellent for Adrian. I want to read his restaurant reviews. I want to hear his travel tips for Bognor and his thoughts on EasyJet. More Adrian, less of everything else.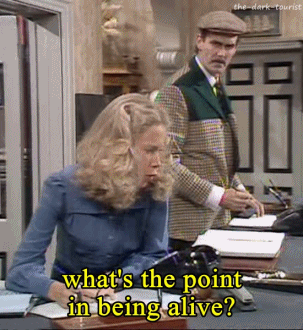 Polly – Fawlty Towers
Now, this is a woman with a nightmare job who needs a creative outlet. She'd write one of those anonymous blogs with all the best, gory, perverted stories and I would be hanging on her every sarcastic word. Everyone knows hotels and maniacs make for the best stories.